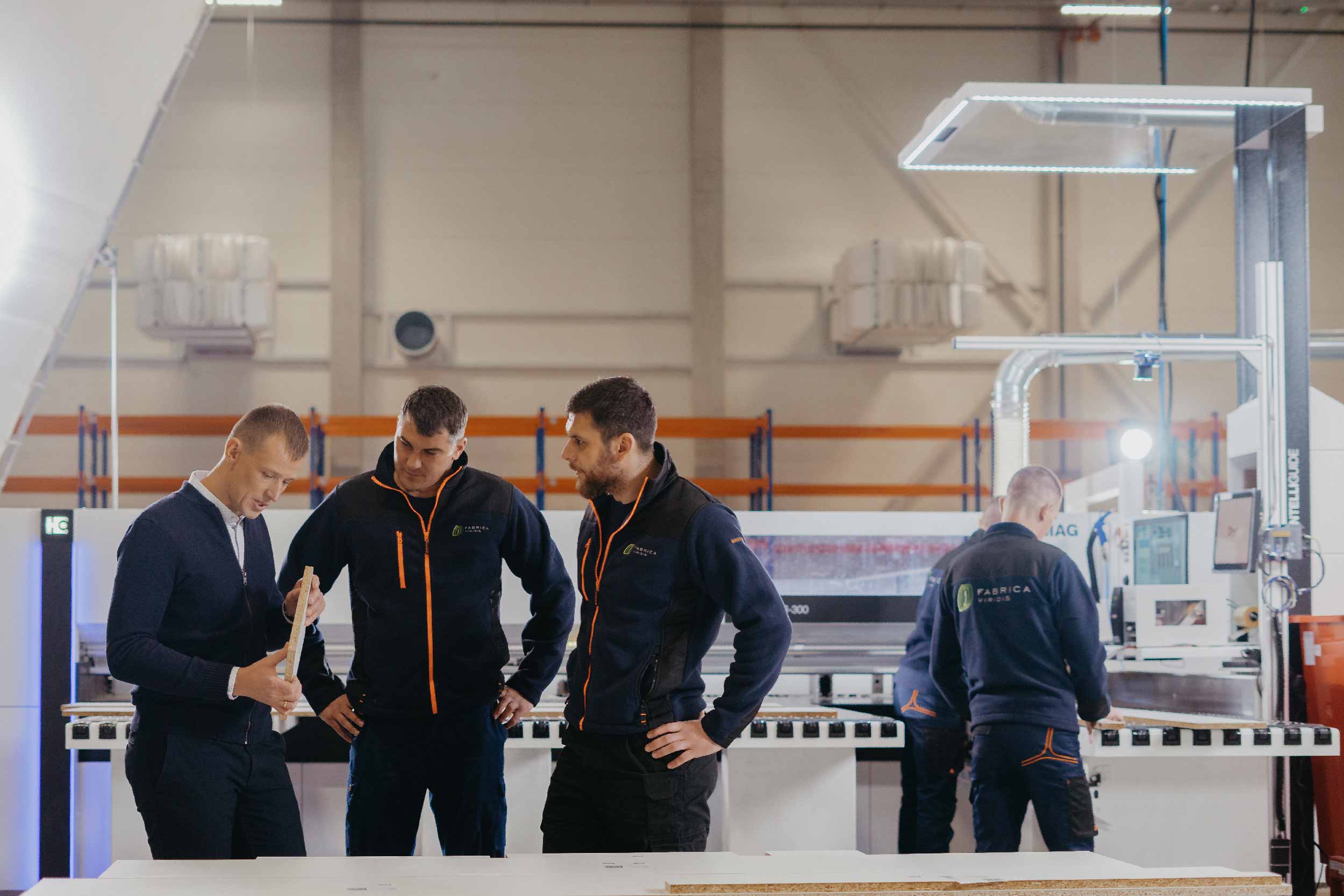 Fabrica Viridis is a modern eco-friendly furniture factory in Lithuania.
Innovative production processes are being used to change the prevailing production standards for modular furniture in the country. Exceptional variety, speed, quality and sustainability are offered.
The factory uses energy from renewable sources to produce its products. The production process is sustainable – the factory building is energy efficient; scrap and other materials left during production process are returned to the panel production process or disposed of in the most sustainable way.
The range of services at the Fabrica Viridis factory ranges from design to assembly. Fabrica Viridis factory can design modular furniture solutions according to the customer's needs, modular production allows to ensure smooth and fast implementation of the production project.
Fabrica Viridis operates on the principle of co-creation and flat organization. Homag Group (Germany) equipment and a modern digitized warehouse management system have been installed in the 7000 square meter factory. The factory belongs to a group of companies that ensures a smooth supply of materials and an unlimited variety of modular furniture solutions.
Cooperation with a strategic partner UAB Trukmė allows to ensure a wide and smooth range of materials from more than 30 different brands: countertops, panels, furniture fittings from Germany, Austria, Italy, Latvia, Turkey, Spain, the Czech Republic and other countries, including famous and trusted brands like Kronospan, Gizir, Smart, Skin, Ghent, Blum, Gtv, Furnilok, etc.
JSC Fabrica Viridis
E-mail: info@fabricaviridis.lt
Phone:+37063387932
Adress: B. Brazdžionio str. 29, LT-48182 Kaunas, Lithuania